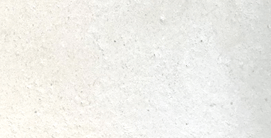 LIMESTONE TILES & PAVERS IN SYDNEY
This Stone presents very moderate light variation predominantly white but with some tones of very light coffee tones from the small fossil inclusions present in the Stone. While this is a very uniform stone, it still has a natural appeal and very unique style for those designs with a very modern clean look. Honed Finish is also available for a smooth transition to indoor areas and also for undercover outdoor areas.
Read more.
Pacifico Stone Product Catalog – Limestone
STANDARD SIZES:
600x600mm, 800×400, 600×400, 600×300, 400×400, 300×300 & French Pattern.
FORMATS:
Tiles, Pavers, Step Treads, Pool Copings, Wall Cappings, Stepping Stones, Slabs & Wall Cladding.
SURFACE FINISHES:
Honed, Polished, Sandblasted, Sawn & Antique.
SPECIAL PROJECTS:
Other Sizes and Formats for Special Projects – On Special Order.
Pacifico Stone has been providing Sydney with the highest quality Limestone since our establishment in 1997. Natural Limestone is one of the most versatile stones available, as it suits a range of stone products such as tiles, pavers, pool copings, wall threads, stepping stones, and wall capping and cladding. Not only does Limestone suit all these product styles, but it also works exceptionally well both indoor and outdoor.
Our decades of experience is simply one of the reasons, Pacifico Stone is known as the leading supplier and importer of natural stones, such as Limestone, in the Sydney area. Limestone is a unique natural stone with white to grey hues, which has a slight ashy cover when left in the near-natural state. However, when Limestone is polished and sandblasted, it becomes a smooth and shiny stone with an antique style, perfect for creating the classic look of marbles.
Limestone is durable and holds up well in all types of weather, which is why it is also a popular outdoor stone. It has a non-slip surface that is suited to areas with swimming pools and outdoor entertainment areas.
Contact our friendly staff, based in Sydney, to learn more about an indoor and outdoor installation of Limestone pavers and Limestone tiles for your property.